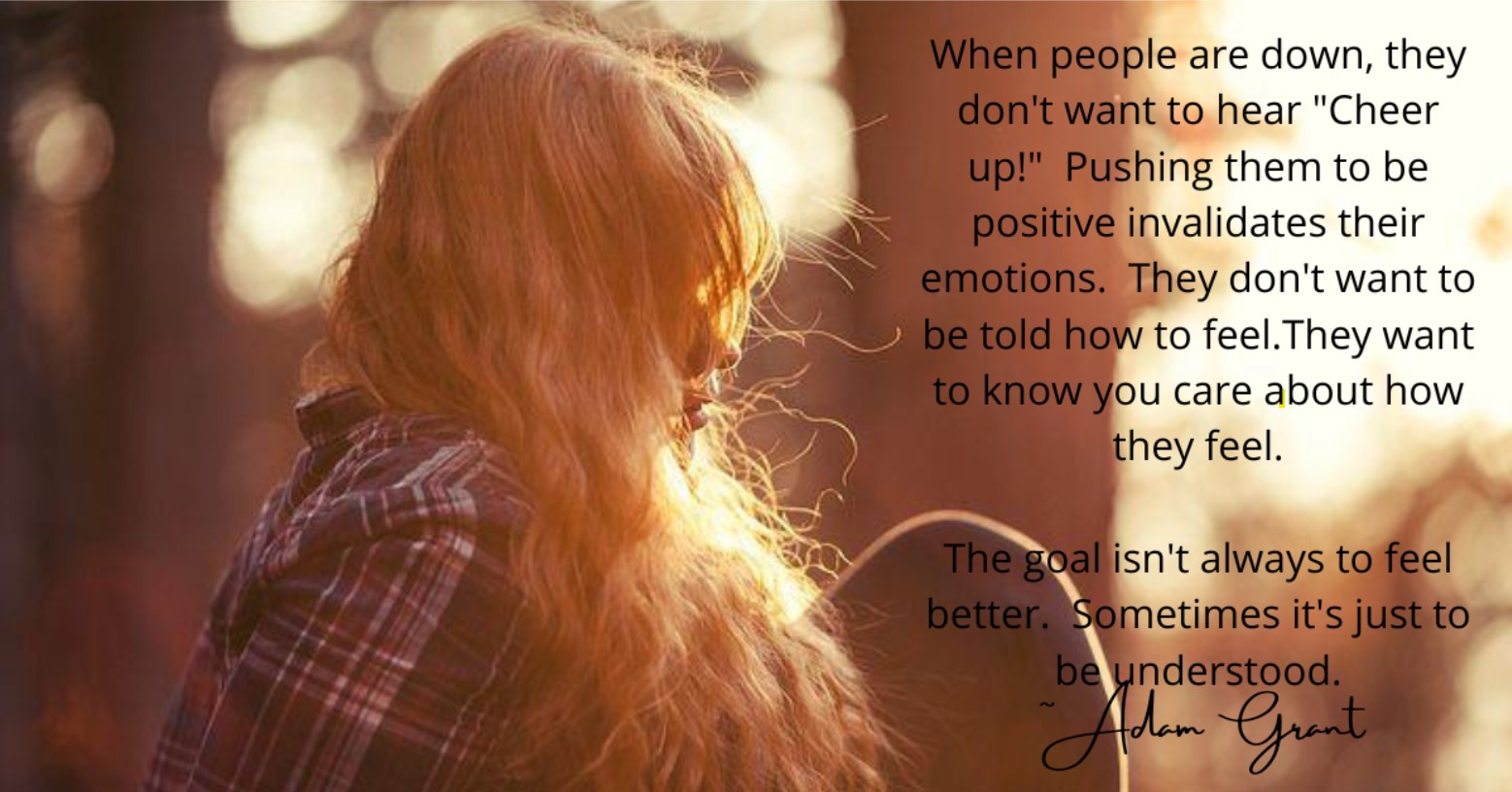 Can you see me now? Can you see me now? Can you see me now?
Sometimes just feeling heard and seen makes us feel better. Acknowledgement of our experience is the medicine. If someone says, ?the traffic on the street is so noisy that it distracts me from my work?, they don?t want to hear that we think they?re being oversensitive and should suck it up or have a better attitude. They want to be acknowledged. They want to know that someone else understands. They want to know that someone sees their agitation as a real and viable thing, even if that person wouldn?t be affected by the traffic.
If we?re to look at this through the lens of our pre and peri- natal experience we might find that things didn?t go smoothly somewhere in the person?s earliest development. The memory of this disruption has been imprinted right into their nervous system and will keep showing up in daily events throughout their adult life until they can be reconnected with a sentient sense of themselves. That deeply traumatized part of their being needs to be witnessed by another person and has to be rooted into that part of their body. This is a way to building new neural pathways. In time, the person might say, ?Yup, that?s a noisy street, alright? but once the new neural pathways are forming the person might be able to support themselves by executing a plan. Once the charge is off the nervous system they might be able to think of reasonable solutions to rectify the problem. Maybe they can trade desks with a co-worker and work on the other side of the office away from the noisy window and use some kind of earplugs or put a divider wall that might absorb some of the sound. Once the nervous system is healing the noise might not even be as disturbing.
What if we were to take a look at someone?s personal challenge through the family and ancestral lens by considering intergenerational trauma? It might look something like this.
Perhaps this person can?t get traction in the world because they quit jobs and move a lot.
Is this person carrying an unresolved trauma for an ancestor that fought in the war? Perhaps their grandfather lost his comrades and was the only survivor. The grandchild may carry the grandfather?s grief and unconsciously tell their grandfather, ?I too, suffer. I suffer for you. I also give up things I care for as you did. I?m miserable just like you were.
These are a couple of examples of how our history might live in us. We can make peace with our history once we have help untangling it.
You can learn about my upcoming workshops by signing up for my newsletter and going to my ?workshops? page.
See you over there.
Bev